Gingko Biloba
THE FEATURES
This tree species can reach a height of 30 m, with ample top up to over 10 m, with a variable shape from pyramidal to oval. A strongly decorative characteristic is their autumn intense yellow colour. It adapts to different types of terrain, without damages up to a temperature of -30 °C. A remarkable feature of this plant is its resistance to diseases, fungal pathogen and phytophagous agents, but it is especially resistant to atmospheric pollution.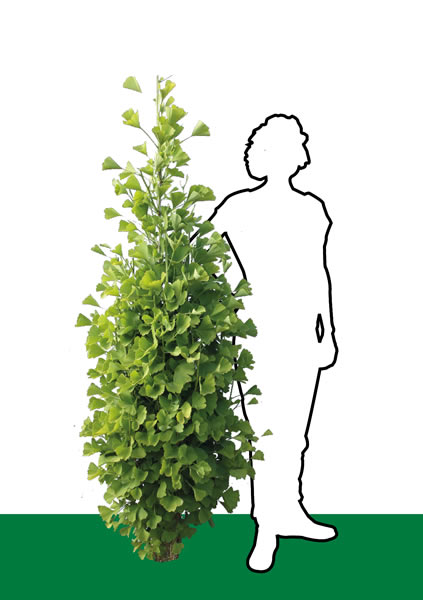 Gingko biloba 'Fastigiata Selvans'®
Very strong branches overhanging on the trunk, thick branching, leader terminal bud, and very deeply lobed leaf blade lamina.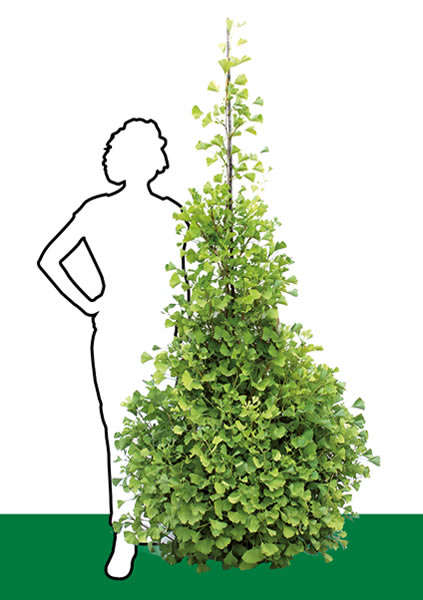 Gingko biloba 'Fastigiata Feronia'®
Very thick branches starting from the base forming a compact cone; lobed light green leaves.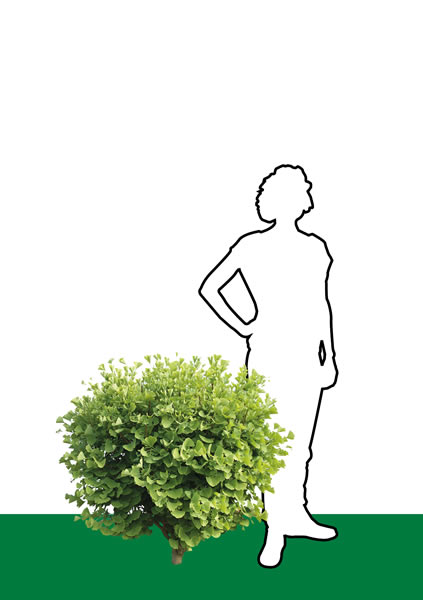 GINGKO BILOBA 'GLOBOSA TINIA'®
Globular plant, thick and compact branching, reacts well to pruning; it is possible to obtain spherical crowns of various dimensions.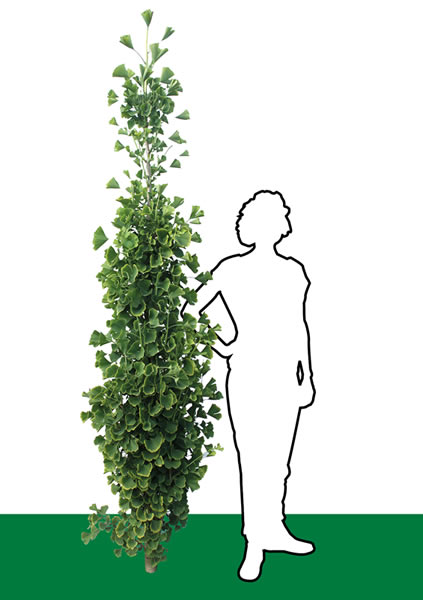 GINGKO BILOBA 'COLONNARE MARIS'®
Vertical branches very close one to another, thick branching, and lightly fringed leaves.
Catalogo