Green Distancer
A GREEN IDEA FOR FURNISHING THE OUTDOOR SPACES OF HOSPITALITY BUSINESSES
The 'green distancers' project was born to solve the problem of social distancing between people in an eco-sustainable way and to maintain anti Covid-19 safety measures in bars, restaurants, beaches and all other hospitality activities.
Today they are used as a furnishing solution for the outdoor spaces of commercial activities, thanks to a line of plants specifically created in many varieties and sizes: blooming espaliers, shrubs, fruit plants, customisable by height, dimension, and environmental conditions, thus adaptable to the needs of any reality.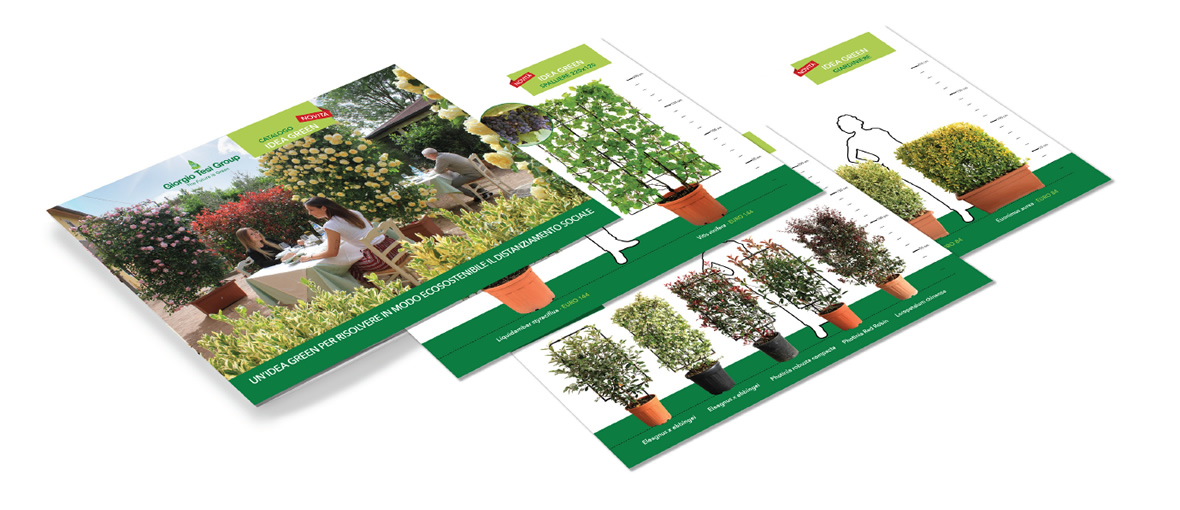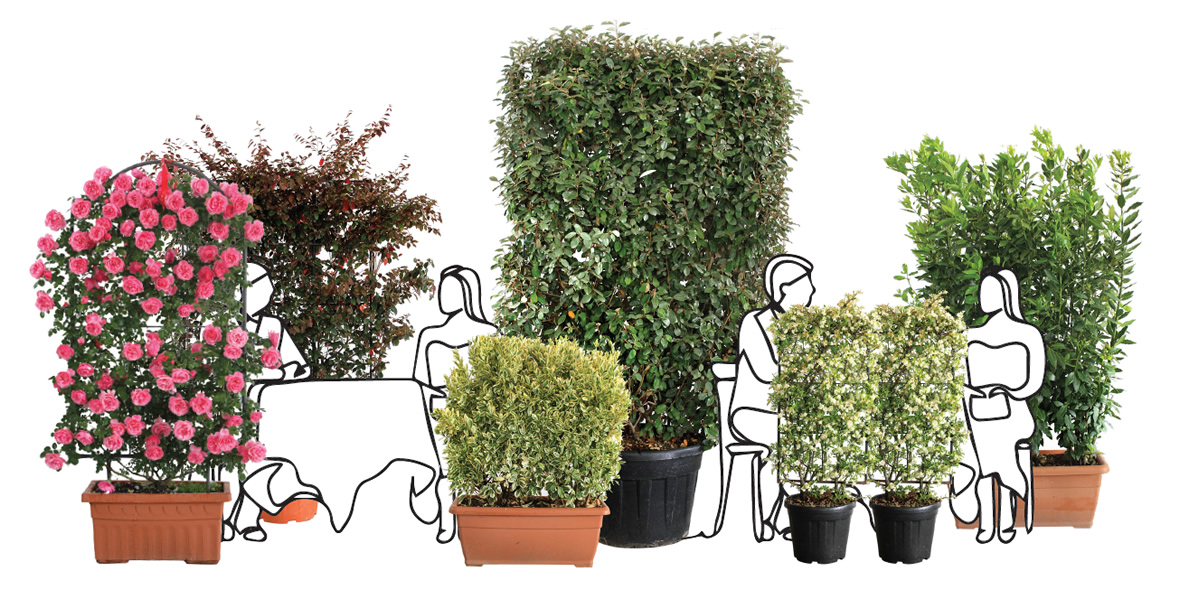 WATCH THE VIDEO AND DISCOVER THE PROJECT
AN EXTRAORDINARY COMMUNICATION SUCCESS
The initiative has aroused much interest from both a commercial and communication point of view and the main Italian media relaunched it through the main channels, websites, and social media pages connected to it, obtaining the approval of the Minister of Agriculture, Food and Forestry Policies, Hon. Teresa Bellanova.
A FEW EXAMPLES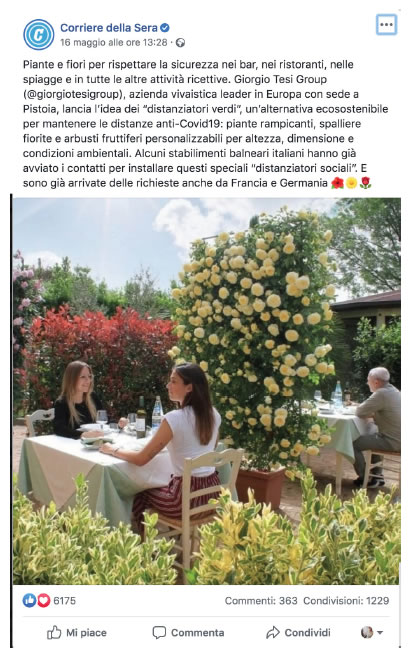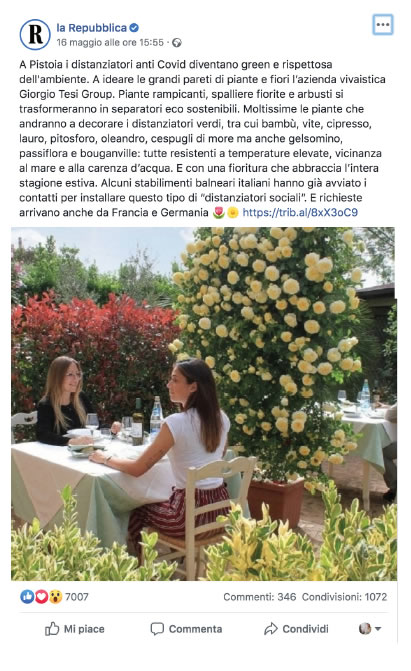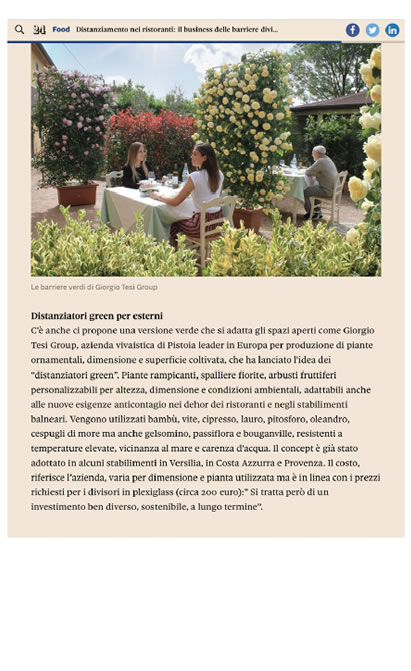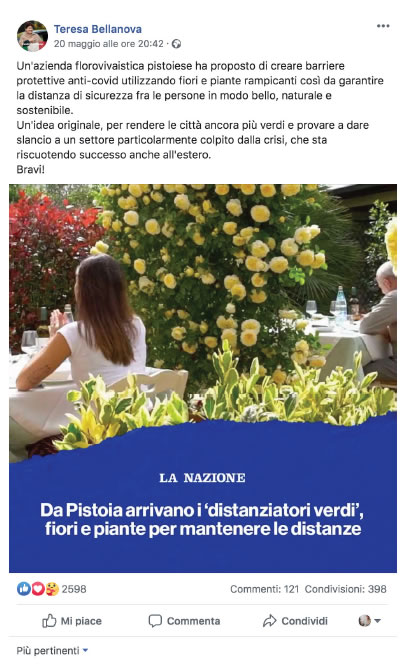 TemplaVoila Plus ERROR:

Couldn't find a Data Structure set for table/row "tt_content:967".
Please select a Data Structure and Template Object first.
Catalogo