Production
PLANT PRODUCTION
We produce all the plant species and varieties that the Italian, European, and non- European markets request, from young plants to larger size ones, from geometric shapes (topiary art) to trees for the cities and avenues, plants for garden centres and large-scale retail trade, a wide collection of roses, olives, citrus fruits, fruit plants, climbing plants, perennial and aromatic herbs, to satisfy any request.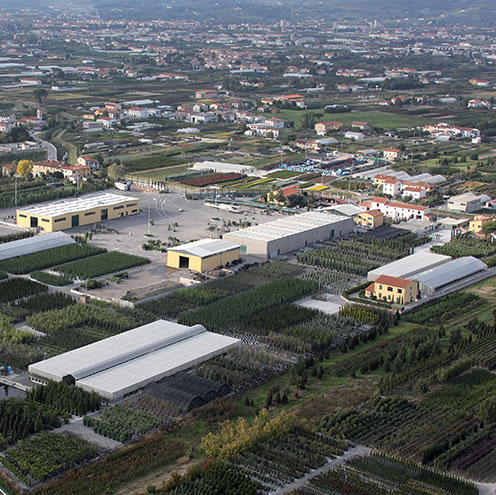 PISTOIA, HEADQUARTERS OF THE GROUP
In the heart of Tuscany, among the mountains and pre-Apennine hills, Pistoia has a one of a kind microclimate, perfect for growing many plant varieties and ideal for the nursery gardening sector. The roots of the company are in this territory.
READ MORE
THE BRANCHES
There are 23 nurseries that revolve around the logistic and administrative pole of Pistoia, European capital of Nurseries, and in the 4 branches of Grosseto, Orbetello (GR), Piadena (CR) and San Benedetto del Tronto (AP).
The branches are the strength of our company and allow diversifying cultivations according to the climate and specialities, guaranteeing control and production programming, a system that allows us to operate with production continuity able to satisfy any request of the market.
Catalogo